About Photobooth Creator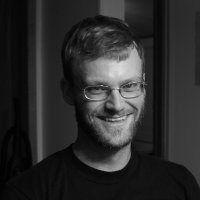 Photobooth Creator started as an emergency of the worst kind: a party emergency. We were having an office party and we wanted a photobooth set up. We cobbled together a setup with a digital SLR, some proprietary software, some scripts to copy them to a webserver, and a buggy, broken web application to display them. Ugly as it was, it was a big hit.
Over the course of several parties we refined the setup. We used different tools to transfer the photos, and the application that displayed them improved. Though better, it still suffered from frequent breaks that would have to be fixed by slightly intoxicated software engineers. It wasn't until the fourth version that I created what is now Photobooth Creator. Improvements in web browsers and HTML5 made it possible to do the entire process in a webpage. The benefit was clear: one page to rule them all.
Thus Photobooth Creator was born. It has grown to be used by any number of people, all over the world. My goal for this site is simple. I want everyone to have the opportunity to have a photobooth at their party. Seriously, it's fun.
If you have any questions or comments about Photobooth Creator, I'd love to hear them. I'm currently the only employee, so you know you'll get an answer from the top! You can contact me directly at photoboothcreator@gmail.com.
Sincerely,
Joseph Turner, creator